We had a great time in Bremen and hope you were able to follow along via our social media channels. If you however missed our conference reports, here is a short recap of our time at EWMA 2016.
EWMA 2016: The Event and our Experiences
This years biggest conference within wound care in Europe is over for now and the Woulgan team had hectic and exciting days in Bremen. With over 4000 participants this year, the possibilities for networking and promoting Woulgan, especially in the German market, have been plentiful. We have met with several clinicians from different countries, most of whom have never been introduced to an active treatment that targets the wound healing process such as Woulgan.
We have also had several distributors across the world visit our booth to find out more about beta-glucan and how Woulgan can reactivate stalled healing. Last but not least, we were pleased to see Keith Cutting present the Woulgan E-Posters. He did an excellent job with getting the message across, despite the time restriction of only three minutes – a hard task to do!
As we recommend Woulgan for the treatment of stalled wounds to reactivate the healing process, we have also been interested in learning what the current guidelines recommend for the treatment of hard to heal ulcers, what the challenges in wound care are, and if there are any new advances within the field. One of the scientific sessions we attended discussed some of the barriers health care professionals face in implementing best practice in their care. Lack of time is the single one most common challenge HCPs face in wound care and probably within other areas of the health sector as well. One discouraging comment made, but not very surprising, is that change takes time.
As an example, it was mentioned that the average number of years to implement research findings into practice is a whopping 17 years! Also the knowledge is often available but unfortunately current practice does not comply with evidence based guidelines. However, there are also positive developments: an increase in the patient's quality of life and focus on the patient's needs and values were a common nominator through the different scientific presentations, reflecting this year's theme "Patients. Wounds. Rights".
The team has enjoyed Bremens hospitality and scenery. We have an internal tradition to eat at an Indian restaurant at least one evening when we're traveling and this trip was no exception – the curry was lovely. We also walked along the riverbed of the Weser and visited the old town of Bremen – a truly beautiful place well worth the trip! As our company is situated in the beautiful, but arctic city of Tromsø, Norway, several of the team members have made the most of Bremens sunny and warm weather (25 degrees) and will have a hard readjustment to Tromsø's version of spring, namely 5°C and crispy air.
We would like to thank the organizers for a successful event, and also our collaborators who have facilitated our presentation at the congress. We cannot compete with the big players in the resources of booth design and numbers, but we do think our stand was very appealing and professional which made a good platform to promote Woulgan – we hope you agree.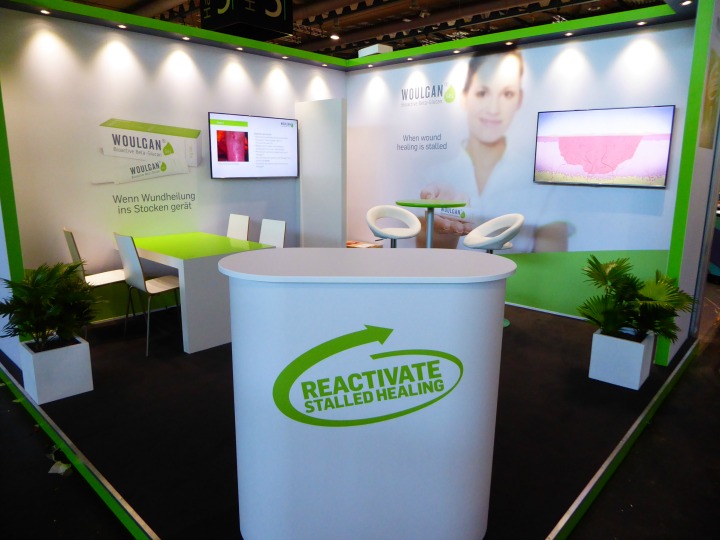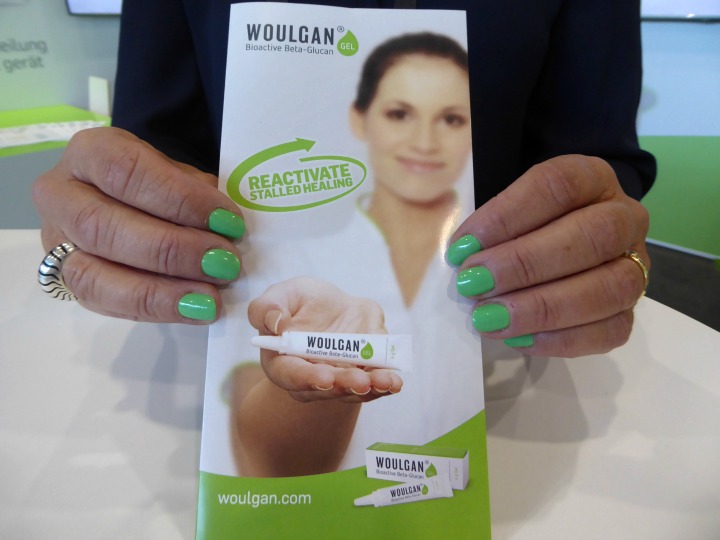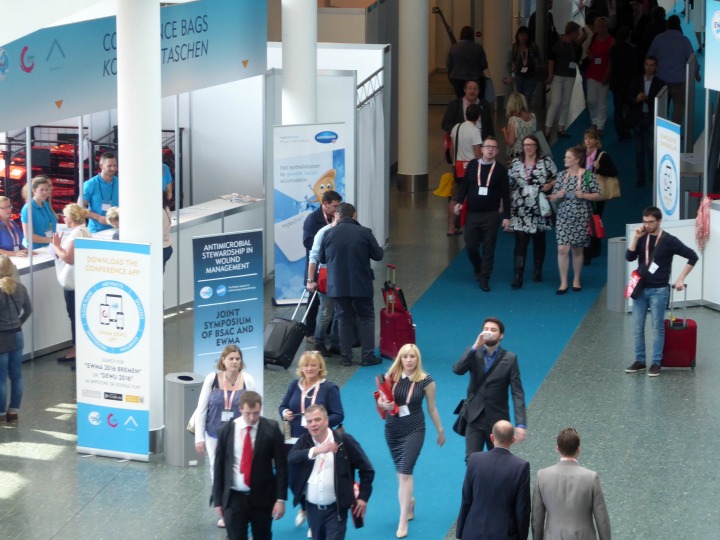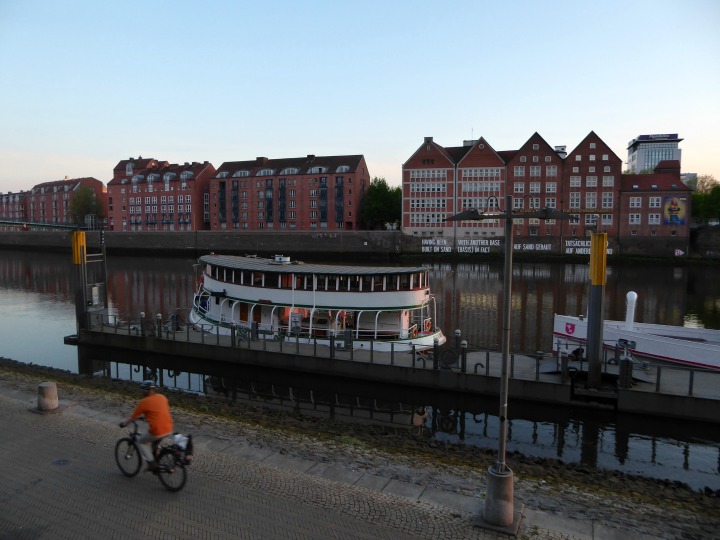 We hope you have enjoyed following us at EWMA. We're looking forward to EWMA 2017!